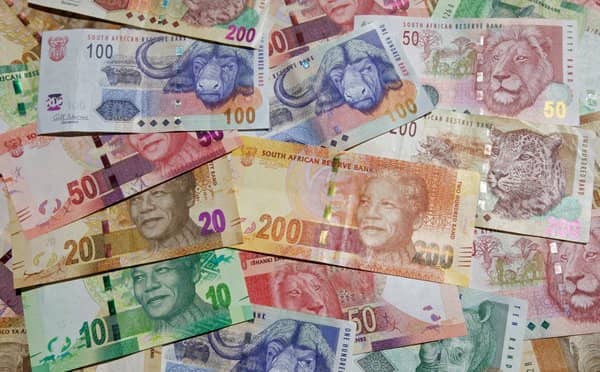 They say "numbers don't lie". Here are some numbers that you might want to consider: 2 in every 5 people worldwide have experienced some form of fraudulent event in their lives. If you think that's scary, here is another one: 55% of businesses worldwide have seen an increase in losses related to online fraud since 2017. It's absolutely normal that these figures would give you pause especially if you have been considering applying for fast cash loans online.
How safe are your records?
What kind of security and privacy do these companies offer?
How likely are you to fall victim to a fraudulent instant cash loans service?
All these are questions that any normal adult would ask themselves before dealing with something as sensitive as sharing your private data to get money. So, should you trust companies that offer cash loans online?
How to Avoid Untrustworthy Lenders Online
Yes, there are instant loan companies out there that are less than scrupulous. That, however, doesn't mean that you should paint the entire industry with the same shady brush. By learning how to find and deal with the best online lending companies, you give yourself a better chance to not only get the best instant cash loan rates but also to keep your records secure. Here are some tips on how to detect and avoid untrustworthy lenders online:
They are not Easy to Contact
Anyone in the service industry should be easy to contact. You are, after all, who they are after. If you find that the lender you are dealing with doesn't have a phone number, an email or a chat board that you can use to instantly get access to a customer service representative then you should think twice.
The Loan Terms Aren't Clear
Lending companies know that their entire business depends on your servicing the loan as per the stipulated terms. They therefore make those terms as clear and as prominent as possible. Companies with unclear loan terms tend to fall under the "scam" category.
You Can't Find Reviews or Ratings Online
Any online lending company worth its salt will have some kind of presence online. This means that they will have reviews, complaints or compliments from people who have used them before you. If you find that there is virtually no record of the company online except for it's website, you might want to think again.
The Terms Are Too Good
No one is going to give you a loss making loan. By simply using their online cash loans calculator, you should be able to immediately tell how much the loan is going to cost you in the long run. If the deal seems too good to be true, maybe it is too good to be true.
Every online lender wants to distinguish themselves as trustworthy and you will immediately see their efforts towards that eventuality. If not, then maybe you should run for the hills.

Cash Loans
rating:
4.5

/5 from

21

votes.

Lincoln Ndirangu
(
LinkedIn
)
Lincoln Ndirangu is a professional freelance web copywriter based in Nairobi, Kenya. For over 7 years, writing for the web and engaging the online audience has been primary focus and passion.
More information
...