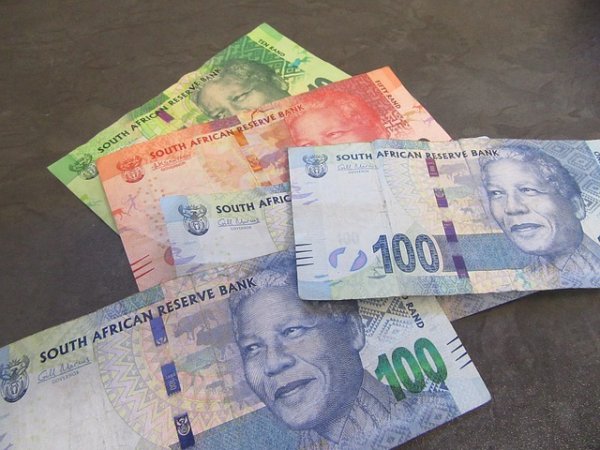 Loans For Bad Credit: How to Get A Loan Even if You Have Poor Credit
In this article, we will look at how can go about getting a loan if you have bad credit.
But first – let's look at can be defined as bad credit.
Loans for bad credit – what kinds of loans are they?
Bad credit loans are forms of personal loans given to people with poor credit history. If you have a poor credit score, there is a higher chance you could be having trouble getting a loan with most South African lenders. But not all – some credit companies offer bad credit loans to people a negative credit history.
Because these loans specifically personal loans, you can use them to cover for home renovations, car repairs, or medical procedures.
How credit scores and bad credit affect loan approval
A credit score is a numerical figure that reflects your credit worthiness to lenders. Lenders must review your credit score to determine the risk of loaning the money to you. Loan providers rely on credit scores to calculate the amount you will pay in interest.
Apart from the credit scores, lenders also check your income history, and if you can afford to service your debts. High debt levels, late payments, and having many new credit card accounts affect your credit score.
We could say you have bad credit if your credit report reflects information like payment defaults, massive debts, delayed repayment histories, and bankruptcy. If your credit report marred with such negative information, it is possible you could have bad credit.
Even so, one derogatory listing on your credit score does not necessarily mean you have poor credit. Also, having bad credit is not a permanent position. You can build up your credit worthiness from poor to decent ratings.
If you want to know if you have bad credit, you only have to review your credit report. You can get one from any the Credit bureau companies, and check it for the aforementioned warning signs.
Your credit score by itself can be an indicator of whether you have bad credit. You probably have "bad credit" if your credit score falls in the lower ranges. A lower credit score is a sign that you may have negative listings on your credit report.
The following breaks down the likelihood of having potential negative remarks on your credit report using the credit scores from the TransUnion Credit Bureau:
918-999 (Excellent) – Low likelihood of negative remarks.
739 – 670 (Good) - Low likelihood.
669 – 580 (Fair) – A reasonable likelihood.
Below 579 (Poor) – High likelihood of negative remarks.
Many credit report companies often rate 580 as "Very Risky" or "Very Poor".
Whether you can get a loan with bad credit will depend on the financial lender you approach.
With a score below 580, it is a real challenge to get a loan with most banks. You would have to approach credit unions and online lenders.
Who is suited to apply for bad credit loans?
Bad credit loans are suited for anyone who:
Has been blacklisted or you have poor credit history.
Does not own a home or a vehicle.
Earn a less income to cater for all their needs.
Applied for a loan at a bank but their application got rejected.
Wants a loan but does not have security to offer.
Requirements for applying for loans for bad credit
With most loan lenders, you must meet the following requirements to qualify you a bad credit loan:
Be a South African Citizen.
Have national ID CARD.
You must be over 18 years, and in some cases 21 years.
You must be earning a minimum income not less R 3,0000 (confirm this!).
A recent payslip.
A valid proof of address.
In situations where you are applying for a secured loan, the lender requires that you secure the loan with collateral. Of course, you also need to provide valid document that prove ownership of security you're offering.
How to compare bad credit loans
When it comes to choosing a loan option, there is no single straightforward strategy to follow. You only have to list down the different loans' terms from various credit providers. By comparing terms, it becomes easier to pick an option.
To begin with - visit different lenders online, noting down the interest rates and the Annual Percentage Rate (APR). You may not find all the info you want with some loan facilities. Some creditors do not list all the info on your websites. You have to dig deeper in some situations.
For accurate loan comparison, the APR is the best tool. Don't be bothered so much about interest rate charged daily or monthly. The APR will include two factors:
Interest going to principal loan.
Payable fees.
And that's not all…
You may want to consider other details too, like:
Your financial needs. Find out if the loan bracket available (minimum and maximum amounts) can suit your needs.
The loan term. Some loans have a lengthy repayment period while others have a short one.
Which loan company is best for bad credit?
Debt Fresh.
Debt busters.
Debt Fresh.
Letsatsi finance and loan.
Hopon loans.
Sa Cash loans.
XCELSOR.
Hilton finance.
Low budget loans.
10.IZWE loans.
11.LOANS INC.
How to get a loan with bad credit
Like mentioned, it is possible to get a loan even with bad credit. You can go for unsecured loan or a secured loan. Here is how to about when seeking a loan bad you have bad credit:
Review your credit scores and credit reports. Doing so will you a sense of where your credit score falls. Check if they are any discrepancies or inaccurate details. Should there be errors, see to it the Credit Bureau has some corrections. When you know where your credit score lies, you'll know beforehand which lenders to approach.
Gather all necessary documents. Now, it is time to put together all the relevant documents your lender will need to review your loan application. This can be your South African ID, a proof of address, a valid pay slip, and..
Shop for the loan. You now have everything you need. Start evaluating loans for bad credit available from different lenders. When you find a potential and reputable lender, be sure to review the terms and conditions of the loan. Understand everything about the loan you are hoping to take out. From penalties, fees, repayment period, monthly payments, and so on.
Remember, when lenders check your credit score, it can be a hard credit check or a soft credit check.
Are there secured loans for people with bad credit?
In reality, bad credit loans are a form of unsecured loans. For you to secure this specific type of loan, you don't need to provide collateral. In contrast, expect to pay more in interest rates compared to secured loans.
If you have to give up collateral to get a secured loan, there is no need to go for bad credit. That's because you qualify for a more desirable traditional loan.
With secured loans, you secure the loan using an asset, which the lender can seize and sell for profit in case you don't pay back the loan.
Can you borrow money with bad credit?
Still, even if you have poor credit, it's possible to get a loan. And in most cases, you best option is an unsecured personal loan. While it's possible to get a loan with bad credit, keep in mind this specific comes with higher and riskier terms compared to terms offered to someone with a neat credit report.
Can you get a loan with a credit score of 550?
With a credit score of 550, you can still get a loan only that it would be more challenging than usual. You would have to consider online lenders and credit unions as your chances with ordinary banks are slim.
Can I get a personal loan with a 500 credit score?
Yes, you could still get a loan with a score of 500. But, your options are limited, and you will most likely get a loan payable with high interest rate.
Last word…
Simply because you have bad credit does not mean you cannot get a loan. But you may have to a little harder, plus expect to pay above average on interest rates, the worse your credit report reads.

Loans For Bad Credit
rating:
4.5

/5 from

902

votes.

Lincoln Ndirangu
(
LinkedIn
)
Lincoln Ndirangu is a professional freelance web copywriter based in Nairobi, Kenya. For over 7 years, writing for the web and engaging the online audience has been primary focus and passion.
More information
...