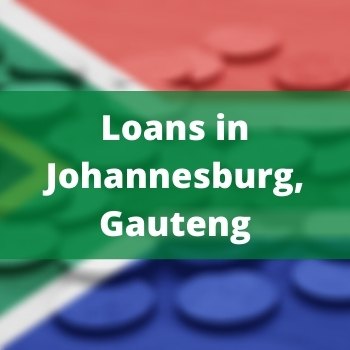 The Rise of Unsecured loans
Hundreds if not thousands of loan services offered in South Africa are Unsecured loans, catering to a large customer base in need of credit to sustain their lifestyles. According to the NCR Consumer Report, unsecured credit has outgrown all other credit forms in South Africa – by over 15% growth.
Unsecured loans don't require the borrower to guarantee payment of the loan with collateral. As long as you have a stable income source, plus the necessary documents where applicable, finding where to apply for the loan is the harder part.
Type of Unsecured loans in Johannesburg, Gauteng
If you're in Johannesburg, Gauteng, you can apply for the following types of unsecured loans:
Personal loans – These are all-purpose, short-term loans that you can use for any financial endeavour. You can borrow between R1,000 and R300K from banks, credit unions or private lenders.
Payday loans – so popular in South Africa, payday loans with no credit check are simple and convenient when you need a short-term loan. You pay the loan in instalments or the next payday. The amount you can borrow is small compared to a personal loan. Also, the interest rates can be overpriced.
Cash advances – These loans are much like payday loans. The loan can be a credit cash advance or an advance on your paycheck.
Peer-to-peer loans – Peer-to-peer platforms connect borrowers with individual lenders, allowing loan seekers to post on the forum their exact loan needs. Interest rates are lower compared to some cash loans.
Loans for bad credit – These loans are structured for South Africans with a poor credit history. They can be short term loans like personal loans, payday loans, auto loans, or peer-to-peer loans.
Where to borrow an unsecured loan in Johannesburg, Gauteng
Here are a few places to shop for a payday loan, personal loan or an urgent cash loan:
ABSA Bank – Get a personal loan ranging between R15,000 and R350K. Repayment period varies between 12 months to 84 months.
GSM Financial services – they offer cash loans with repayment of up to 6 months.
Hikona Cash loan – Apply for instant personal loans.
Dumolwakhe Cash loans – They offer both payday loans and cash loans.
Elite small cash loans – Apply for personal loans.
Wen cash loans – Apply for both payday loans and personal loans.
Sunny Wire cash loans – They provide cash loans in form of payday loans or personal loans.
Millenium loan services – Get a personal loan or payday loan starting at 25% interest rates.
Prick & Ach Microfinance – Apply for both payday loans and personal loans.
What you need to qualify for a loan in Johannesburg, Gauteng
Now that you know which kind of loans to apply and where to look for starters, be sure to meet the following requirements:
Have an SA bank account.
Be a permanent employee.
Have proof of income.
Be between the ages of 18 and 65.
Ensure your salary must come through the bank.
Provide proof of address.
Provide bank statements at least 3 months old.
Have a valid phone number.
N/B: the requirements will vary depending on the nature of the loan.
Final Thoughts
With the numerous loan services offered in Johannesburg, Gauteng, narrowing down to one specific lender is the tricky part. You could be interested in a personal loan but then you have bad credit or you have a limited credit profile. In such a case,It's hard to get a bank to approve you for a loan.
You could find that a payday loan isn't an alternative because of the costly fees. As you search harder, you could find that your best alternative is to go for peer-to-peer loans. Bottom line is - your loan needs, credit worthiness, and loan affordability are critical factors in determining where you'll shop for a loan, and type of loan you'll secure.

Loans in Johannesburg, Gauteng
rating:
4.5

/5 from

154

votes.

Lincoln Ndirangu
(
LinkedIn
)
Lincoln Ndirangu is a professional freelance web copywriter based in Nairobi, Kenya. For over 7 years, writing for the web and engaging the online audience has been primary focus and passion.
More information
...