R150 000
Loan amount
R0 - R150 000
Fast information
Loan requirements
You must be between the ages of 18 and more

Be the SA resident

Your salary must be paid directly into your bank account
Borrow from R0 with interest from the 5 %
More
ad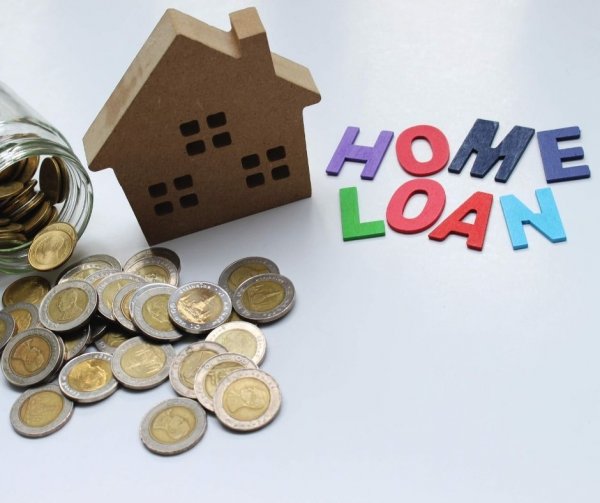 If you require a cash loan and have a bond-free property, you can use the property as collateral and lend the cash from the institution. Lending the cash against the property can be a very beneficial method to get large sums of money to assist you in your time of need. To get a loan on your home or property while still owning it, the property must be completely paid with no bond outstanding and no encumbrances on the property.
How Can I Get a Loan Against My Home?
Sometimes we find ourselves in a position where we need a large sum of money to pay for an unexpected expense, take a family holiday or make improvements to our current home. Taking a loan against your property allows you to obtain the cash you need while maintaining full ownership of your house. In this instance, you will be receiving cash for an asset, such as a home, without having to sell it. It is much more efficient than doing it through your bank, with much less paperwork involved and the cash will be paid into your bank account as soon as the loan has been approved by the institution.
Yes, if you need money quickly for a financial emergency, a loan against your home is an excellent option. However, as with all transactions, there are benefits and drawbacks attached to all these agreements.
Advantages:
Low-interest rate – Interest rates for a loan against a property are relatively low as the property can be valued, and if the value of the property is substantially higher than the loan amount, the risk is minimal for the company providing the cash.
Minimal paperwork - A loan against property requires very little documentation. Only the papers for the property must be submitted to the lender, in addition to one's ID and proof of residence.
No requirement for income evidence — Because a loan against property is a secured loan, most lenders do not need income verification. This is a huge help for jobless people who are in desperate need of money.
No credit score required — Because it is a secured loan, most lenders do not examine one's credit score or credit history. So, if you have a poor credit score or are new to credit, a loan against property will require minimum scrutiny by the company supplying the loan.
Property security - The property is temporarily held in the name of the lender and will be returned to the client after the loan is fully repaid. Without any hiccups, all ownership names are returned to the client.
Disadvantages:
Property may be sold - If a borrower falls behind on payments or is unable to repay the loan in full, the lender has the right to sell the property to pay off the debt. This may result in a significant loss for the client.
Property value - Only 60% to 70% of the property's market value is provided to the client as the loan amount for the property loan.
Volatile pricing - Because the economy is continuously changing, the price of real estate may increase or fall at any moment. This volatility in the property's valuation may confuse the clients' minds, or the client may receive a loan amount that is less than what he or she requires.
In summary, a loan against property (LAP) is a secured loan provided by banks, home finance firms, and non-bank financial institutions (NBFIs) against residential or commercial property. These loans are often provided at a cheaper interest rate than a personal loan or company loan and are disbursed promptly.
Such loans are available to anybody who owns a previously owned home, regardless of whether they are salaried or self-employed in a company or professional setting. The loan amount sanctioned is significantly more than that provided by other accessible choices.
Individuals are becoming interested in LAP for three main reasons:
It is less expensive than a personal loan; the applicant may continue to live in his or her home even after the loan has been approved;
The loan may be utilized for several reasons, including unexpected medical expenditures, children's further education and marriage, and the establishment of a company.
Furthermore, current bank or home financing business clients do not need to go through the document verification procedure again.
A LAP not only preserves one's money but also offers low-cost EMIs with repayment terms ranging from 15 to 20 years. The low-interest rates on these loans make repayment easier. All of these and other advantages contribute to the protection of the financial future of both the loan applicant and his or her family.
A current borrower may also apply for a 'top-up' loan. Your eligibility is determined by criteria such as repayment history of a previous home loan and the remaining amount on that loan and your monthly income. An advantage of this type of loan is that a new property assessment is not required as all those details will already be available to the lender.
While these are the fundamentals of a loan against property, applicants should be aware of additional elements of the loan. They are as follows:
Loan repayment: Because the loan amount available against property is large, the borrower must meet the necessary income requirements to repay the full loan. It may be returned over a period of 12 months to 20 years, but the duration varies according to the lender.
Property valuation: a loan against property is given in exchange for collateral, which is immovable property such as a built-up residential or commercial property. Your lender will evaluate your home before determining loan eligibility and amount. The sum will be determined by the current fair market value, not by the previous or possible future worth.
Property ownership: The lender will only accept the loan if it is satisfied that your property has a clear and marketable title. In addition, the co-owners must be part of the loan and fulfill the requirements.
Tenure: A loan secured by real estate has a longer payback period than a personal loan. The EMIs are stretched out over several years, and the interest rate is considerably cheaper. A longer repayment period results in cheaper EMIs, which lowers the monthly payments load.
Repayment Capacity: The lender will assess your payback capacity based on your income records, repayment history, outstanding debts, and other factors deemed to be of importance to the lender.
We have also put together a Frequently Asked Questions (FAQ) section which should answer any lingering questions you might have concerning Loans against a Property.
How long does it take to process a Loan Against Property application?
The approval period would be agreed upon when the borrower and the lender agree on all the contract details when the set up of said contract takes place.
What kinds of property are considered under the Loan Against Property scheme?
All property that is immovable and unbonded and that is owned by the client.
I am a non-resident. Is it possible to obtain a loan against my property?
Yes provided the property can be evaluated by an independent third-party valuation company.
What are the parameters on which the eligibility for a loan against property is calculated?
The following parameters are taken into consideration for assessing an applicant's eligibility for a loan against property.
Age
Income
Property value
Any previous borrowings made by the client previously
Does the property against which I am availing of a loan need to be insured?
Yes, there must be an insurance policy throughout the loan tenor for the property against which you are availing of the loan. The borrower will be required to provide the insurance proof to the lender whenever required.
Does my property have to fulfill any criteria for me to avail a loan against the property?
The title deed of the property should be free of any litigation, and should not have an existing mortgage or loan.
I have a property that is co-owned by my relatives and myself. Can I request a loan against that property?
Yes, you can. The co-owners of the property will be marked as co-applicants of the loan.
Why should I opt for a Loan Against Property (LAP) instead of a Top-up Loan?
A Loan Against Property (LAP) has many advantages over a Top-up Loan.
Typically, a LAP may offer a higher loan amount than a Top-up Loan.
While a LAP can be availed of against a different residential or commercial property than the one for which the loan was originally taken, a Top-up Loan may only be taken against the property already in question. This allows you the flexibility of a higher loan amount and a spread in your liability.
A LAP can be availed for a long term than a Top-up Loan.
What are the factors considered when deciding on what the loan amount will be?
The property's registration
The property's market value
Your requirement and eligibility
Your income and repayment capacity
What documents do I need to submit along with my application for the Loan Against Property?
Proof of residence
Proof of identity
Certified/latest financial documents
Copies of all property documents
Do I need to pay an administration fee to obtain a Loan Against Property?
A total processing fee of approximately 1% will be charged by the lending company on completion of the loan application.
Conclusion
To summarize, a loan against property provides more flexibility, cheaper interest rates, a larger loan amount, a longer payback term, and end-use feasibility. While the long-term benefits of this kind of loan make it a much better choice than personal loans, it is essential to note that if the borrower fails to make payments, his or her rights to the property can be transferred to the lender.
It is therefore imperative to ensure that as far as possible, you continue to make your payments timeously. We trust that this article will provide you with enough information to allow you, as the borrower and client, to make an informed decision about a Loan against Property.

Loans against your property
rating:
4.5

/5 from

511

votes.

Lincoln Ndirangu
(
LinkedIn
)
Lincoln Ndirangu is a professional freelance web copywriter based in Nairobi, Kenya. For over 7 years, writing for the web and engaging the online audience has been primary focus and passion.
More information
...