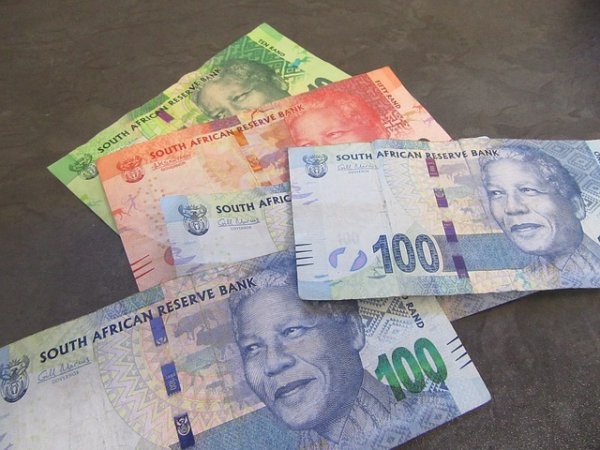 7 Best Credit Cards in South Africa
Fixed interest credit cards
African bank silver credit card
The Silver credit card from African Bank comes with a fixed interest of 20.5%. There are no charges on initial fees and you spend R69 on the card's monthly fee.
Benefits
The first two months are interest free.
They offer 2% interest for credit cards with positive balances.
They do not charge initial fees.
You get free SMS updates after every transaction - it is easier to track your expenditure.
Woolworths Gold Credit Card
The Woolworth Gold credit card lets you shop for groceries and clothing in SA. Gold credit card is one of the existing tiers that Woolworths offers. Interest rate is fixed at 21% while the monthly fee falls at R50.43. You start with an initial fee of R161.40, and your salary must be at least R3000.
Woolworths Credit Card comes with the following benefits:
The first 55 days are interest free.
You get 2% back if you use vouchers.
Also, you get 1% back the money you spend on fuel.
3% money back when you quarterly purchases in their stores.
Variable interest rate credit card
Capitec offers affordable loaning and credit cards services to low income earners and the middle class. It charges a variable interest on its credit card, 15-20.5%. You only pay a monthly fee of R35 while the initial starting fee is R100. To apply for this credit card, your monthly salary must be above R3000.
Benefits
You will not pay fees for the 1st 55 days.
You can take credit of up to R150,000.
The bank does not charge currency conversion fees on international transactions.
There is a credit card management app.
African Bank Gold Credit Card
The African Bank Gold Credit Card charges a variable interest of 15- 27.75%, a fee of R69 per month, and zero initial deposit. You must be earning a monthly salary of R8000 to get this credit card.
Benefits
The 1st 60 days are interest free
They pay 3% interest on positive balances
There is no initial fee
No minimum monthly salary or monthly fee required
Woolworths silver credit card
Woolworths silver credit is the most-affordable. With this credit card, you don't pay any minimum monthly salary or monthly fee. Also,the bank does not charge an initial fee. The card's interest rate is 21%.
Benefits
You get 1% back on voucher and money spent on fuel
The first 55 days are interest free
International credit card
American Express Platinum Credit Card
American Express has a total of three credit cards: platinum, gold and blue. Today we will discuss the platinum credit card.
Their Platinum credit card charges variable interest of 15-20.5%, a monthly fee of R60.53, and an initial fee of R189.5. American Express does not consider your salary when you apply for this credit card.
If you travel a lot, this is the ideal credit card for you. They have excellent travel connections and incentives.
Benefits
The balance transfer is at 9.9% for the first 6 months
You get free access to Bidvest airport lounges for the 1st 8 visits
flights booked with Heartz you have discounts
You earn points for every R5 spent
Travel credit card
Kulula credit card allows you to earn points that you can redeem to get free flights. FirstRand bank offers this travel credit card. The credit card has a variable interest rate of between 15% and 20.5%. It has a monthly fee of R40.35, and an initial starting fee of R165. To apply for this credit card, you must be earning a minimum salary of R6700.
Benefits
You get up to 3% money back
A free global travel insurance
The 1st 55 days are interest free
Whenever you swipe you earn points - these points can pay for British Airways flights.
Personalized interest rates
Last word…
There you have it, 7 best credit cards in South Africa. It is up to you now to make a decision. You can always find a card that suits your financial needs from the list above.

Best Credit Cards in South Africa
rating:
4.5

/5 from

839

votes.

Lincoln Ndirangu
(
LinkedIn
)
Lincoln Ndirangu is a professional freelance web copywriter based in Nairobi, Kenya. For over 7 years, writing for the web and engaging the online audience has been primary focus and passion.
More information
...