Public Liability Insurance helps companies to cover the costs in the event of unforeseen accidents that lead to bodily harm, injuries, and even death to third parties.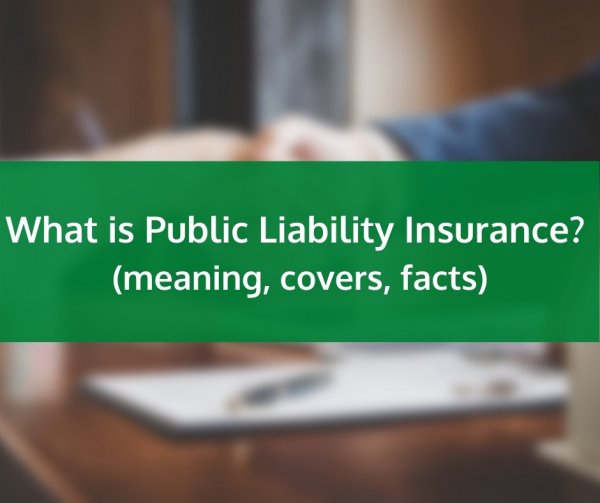 Public liability insurance helps companies cover compensatory and legal expenses if a third party is injured or suffers losses while on your company's premises. Moreover, by doing all the necessary instructions to keep the workplace organized and set, injuries cannot simply be prevented, such as falls and slips.
What does Public Liability Insurance Cover?
In the event of an unforeseen catastrophe, public liability insurance will cover your company. It covers claims made by the general public in the course of your business' daily operations.
Here are the public liability insurance covers:
Compensatory payments to third parties for injuries or even death while they are on the company's premises
Property damage, repair, and replacement costs
Medical treatments
Legal expenses to defend your case in any of these claims
Defective products in cases of trade and retail
Knowing When to Get Public Liability Insurance
According to South Africa's Road Accident Fund (RAF) published in 2018, the average payout for personal injury claims is R117,059 or about $7,900. In a similar vein, paying for damages for third-party injuries that originated from your company can lead to premature losses, which entirely affect the overall health of your business.
Furthermore, in getting public liability insurance for your company, a few things are needed to consider:
Line of business: If your company does a lot of physical work and one that directly affects other people's lives, such as manufacturing, wholesale, pharmacies, and mining, it may be considered riskier compared to other industries, which are considered less risky, such as trades and services, and legal. More difficult businesses are often seen to pay more significant premiums.
Average number of customers/visitors monthly: A business that has a greater number of customers/visitors monthly is often considered riskier due to the close interactions. With many people coming around, the probability of someone getting into an accident and injuring themselves is also higher.
Number of Employees: Like customers/visitors, the number of employees is also an important factor. However, work-related injuries fall under workers' compensation insurance.
Location: Assess the location of your business, do research and background checking, and identify possible hazards.
Size of business in terms of capital/revenue: Large-sized businesses typically avail and pay greater premiums. Moreover, if your business brings in over R100M or about $7M in annual receipts or is currently employing over 500 employees, public liability insurance is a must-have. Even if you're only starting out on your venture and want to protect your business from unprecedented compensatory damages from third parties, that's even better.
Once you have already done the homework in assessing your business, inquired with the insurance provider, and tabulated the costs, you're good to go.
Note: Public liability insurance only offers limited coverage, which may not cover the whole amount due. In this case, others may consider alternatives, like general liability insurance.
South Africa Businesses Background
The South African economy has continued to thrive over recent years. In a 2016 survey conducted by the World Bank's Entrepreneurship, the country reigned at the top for having the highest registered number of businesses, with 376,727 across Africa. This is four times higher than the second reigning country, Nigeria, which has only 75 380 registered companies. This number, however, decreased due to various complications, one of which is the impact of the pandemic, but it nevertheless remains strong at 330,000 at present. Considering these figures and the current population of South Africa having 58.56 million, it seems to have a promising economy ahead, creating more businesses and jobs for the South African people.
With this bright future comes risks related to injuries, harm, and even death in the workplace that may cause unprecedented trouble and even closures of your company after a lawsuit is filed carrying a staggering compensatory liability. In ensuring that your business has what it takes to go overboard, public liability insurance can sure help a lot.
The Bottom Line
Although public liability insurance is not required, it nonetheless helps you cover the costs in the event of unforeseen accidents that lead to bodily harm, injuries, and even death to third parties. Having a tablecloth laid out is much better than being unprepared.

What is Public Liability Insurance? (meaning, covers, facts)
:
4.2

/5 from

32

votes

Lincoln Ndirangu
(
LinkedIn
)
Lincoln Ndirangu is a professional freelance web copywriter based in Nairobi, Kenya. For over 7 years, writing for the web and engaging the online audience has been primary focus and passion.
More information
...